Mold Processing
We adopt mold processing when the products' forms are special and they are difficult to sew.
Cut Processing
Blank and punch according to drawing.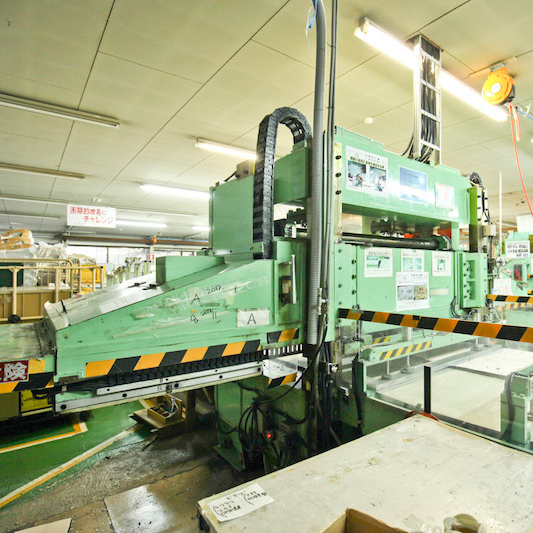 Automatic Oil Press Machine 100ton
Manufacturer: HORITEICOUJYO
Processing range: 2000mm
Number: 2 sets
Slitting Machine
Manufacturer: NCA
Processing range: 1500mm(Highest Precision)
Number: 1set
Sew Processing
Sew cut-parts
Laminating Processing
The bonding process of material with material, material with polyurethane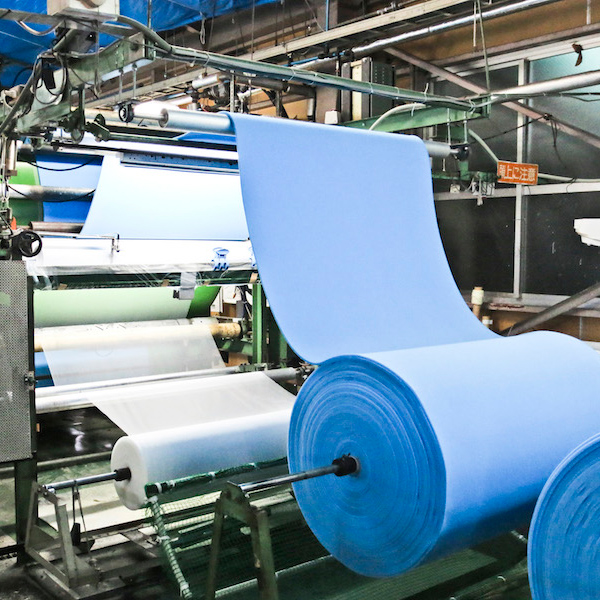 Lamination Equipment
There are machines for quantity production and for mass varieties & small batches production.
Processing range: 1600mm(Highest Precision)
Number: 2 sets
Trial Processing
To make all kinds of trial models.